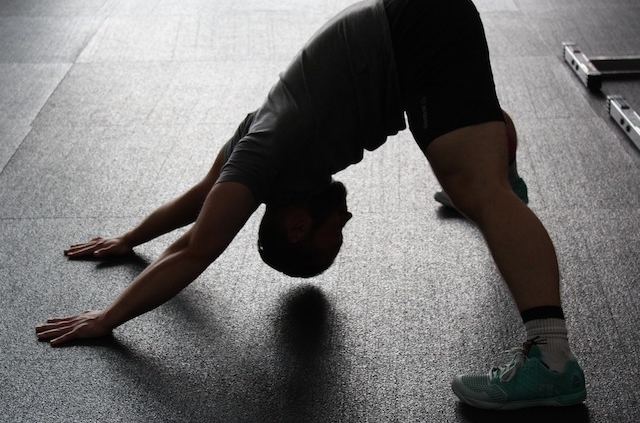 "…let us run with perseverance the race that is set before us," ~Hebrews 12:1
"Run in such a way that you my win [the race]. Athletes exercise self-control in all things; they do it to receive a perishable wreath, but we an imperishable one." ~1 Corinthians 9:24b-25
Paul and the author of the letter to the Hebrews both use this metaphor of an athletic competition to describe the life of faith. We do not stop once we have received the gift of faith, but rather we keep going, running even, to the finish line. They do not just speak of running the race, but of training to compete.
Even the most talented runner cannot simply run a race and win. They must train regularly, not just running, but warming up with the appropriate stretches, lifting weights, eating the proper foods. If not, their bodies will not be prepared for the challenge ahead. Faithful disciples are growing disciples, and growing disciples are ones who keep training, learning, stretching, just like athletes do.
In order to train and prepare, we have to set goals. And in order to grow, those goals have to make us stretch. What is an area in our spiritual lives where we feel the tug of the Holy Spirit? Perhaps we are feeling a call toward teaching, but we don't have much experience or confidence in our skills. Or our prayer lives could use some renewal. Or you have been asked to lead something you have never led before. Or to fundraise when asking for money makes you incredibly uncomfortable. If we aren't a little uncomfortable with what the Holy Spirit asks, we probably need to stretch a little more. How can we meet these challenges faithfully, without fear, and also grow as we answer the call?
If you are called to teaching, you can see if someone is willing to partner with, mentor, and/or train you. If you are hoping to pray more regularly, or engage it more deeply, you can use simple tools to schedule prayer time, like this author suggests, or try new prayer practices. You can do this with available resources, or you could consider engaging a spiritual director. You can use similar practices to engage scripture more deeply. If you are being asked to lead something unfamiliar, or raise money for a passion project, think about what partners you can engage in the work. We don't have to do any of this alone!
Learning is often about doing. We learn best on the job, so to speak. So, actually teaching, praying, leading, fundraising, singing, doing mission. It will be challenging. We will make mistakes. But leaders are people who invest in their own growth so others may also grow. Trying, failing, and trying again are part of the process. If we are not being stretched, if we are not making mistakes, if we are not frustrated sometimes, we are probably not learning or growing.
Desiree Linden, the 2018 Women's winner of the New York Marathon has this pinned to the top of her twitter feed:
"Some days it just flows and I feel like I'm born to do this, other days it feels like I'm trudging through hell. Every day I make the choice to show up and see what I've got, and to try and be better. My advice: keep showing up."
Where is the Holy Spirit calling you to stretch and grow? What is the growing edge of your faith? What are ways you can answer that call and meet the challenge? These are questions we need to keep asking ourselves in order to be faithful disciples and leaders. So, let's go seek some answers to these questions together!
https://media.mywtenfold1.com/wp-content/uploads/sites/3/2018/04/09155156/stretching-640x480-1.jpeg
480
640
helloadmin
https://media.mywtenfold1.com/wp-content/uploads/sites/3/2016/03/09153610/Newark_Presbytery_logo.png
helloadmin
2018-04-17 18:47:04
2018-04-17 18:47:04
Stretch Goals and Growing Edges