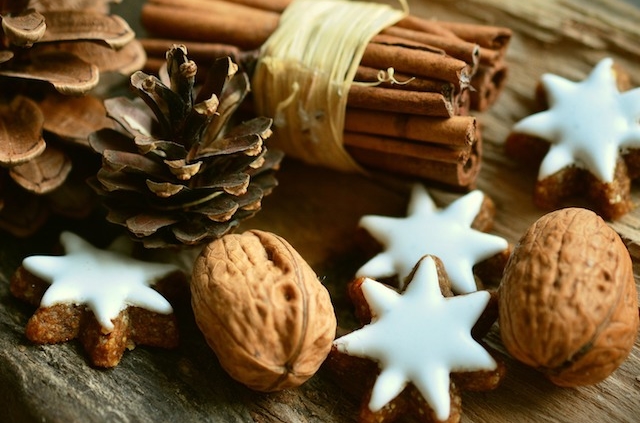 The days between Thanksgiving and New Year's Day are increasingly filled with busyness – meals, shopping, decorating, pageants (so many pageants), cookie exchanges, caroling, mission projects, crafting and, oh yeah, worship. All of it is good. The gathering, the fellowship, the sharing of joy and hope and resources, the cookies. But it can become overwhelming.
At the beginning of the year, we published a piece on showing up. And we still believe it is important to be present as leaders in the church. However, it is important to be fully present when you do show up. At this time of year it can be so easy to be constantly distracted by all the other things we "have" to do while attempting to enjoy and fully engage in the thing right in front of us.
Presiding Bishop of the Evangelical Lutheran Church in America Elizabeth Eaton just talked about this in her December article for Living Lutheran, Disengage the Autopilot. Turns out even presiding bishops can be so preoccupied they don't even notice anything on their commutes to work. And that is what this time of year can so often feel like – you aren't even noticing what is happening around you. Even as you are trying to make it all so magical.
Advent is a time for preparation. And preparation involves planning and making choices. If we try to everything we could do, everything becomes less meaningful because we are simply trying to do it all, not invest real time and energy into what matters most. So, as leaders, we want to model this kind of choice to the rest of our congregation.
You might even ask yourselves, together as a leadership team, what things must be done and which things you might let go of. Which of the Advent and Christmas events that your church does match the mission, energy and time of your congregation? Which ones have become disconnected from giving life to the church and its members? Then make sure to also make those a priority for your leaders.
Perhaps every single activity you are doing is amazing and life-giving, but no one person could attend them all. Don't try to. Instead, make sure that the leadership team is represented at all of them, but only go to the ones that you can participate in and be fully present.
Make sure your pastors are not trying to get to everything, either, beyond stopping by – especially if you are the pastor. Pastors are not separate from the rest of the leadership, nor are they superhuman. If you want your pastor (or yourself) to be fully present and deliver amazing Advent and Christmas sermons, worship, education, etc., they need to not be overwhelmed by the season, either.
Show up, yes. But make sure you are working with your fellow ruling elders and pastors to make sure when you show up, you are not distracted by the next thing on your list. This is not just for you, but it is so that you can model how to have a meaningful Advent and Christmas to others, giving them permission to breathe and enjoy this season as well. Let us slow down, not set the holidays on autopilot, and truly be there when we show up.
Peace, friends.
https://media.mywtenfold1.com/wp-content/uploads/sites/3/2017/12/09155203/cinnamon-stars-640x480-1.jpeg
480
640
Michael Gyura
https://media.mywtenfold1.com/wp-content/uploads/sites/3/2016/03/09153610/Newark_Presbytery_logo.png
Michael Gyura
2017-12-05 14:58:58
2017-12-05 14:58:58
Leading the Way: Advent and Christmas