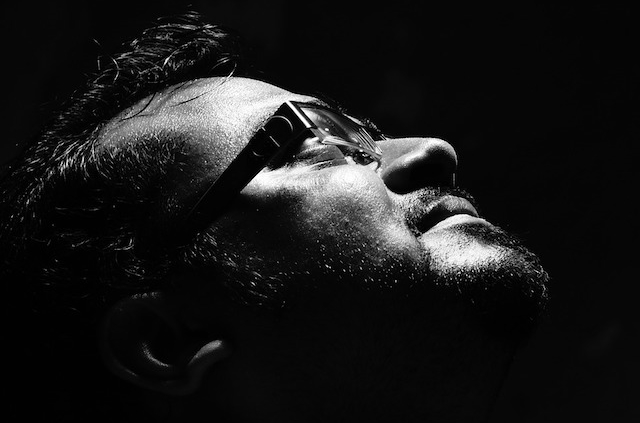 Our lives are busy. And Holy Week is a busy week in the church. No matter what Holy Week looks like for your church – whether you have events planned each day, or only on Sundays – it can be hard to simply spend time with Jesus. We miss the forest for the trees or, rather, miss Jesus for all the planning related to Jesus.
Even the disciples struggled with this. After the last supper with the disciples, Jesus asks a few of them to accompany him on a walk. Jesus knows he will need some time by himself as he prepares for the terrible events ahead of him, but wants friends nearby, praying with and for him. They can't join him in his personal struggle, but they can support him in it.
Jesus asks his friends to simply stay awake and pray nearby. But every time he goes to check on them, they are asleep! Yes, they have had long days, and spent much energy as they dined and conversed at dinner. Yes, they have been filled with food and wine. Yes, it's late. We understand why they are sleepy, but we also know the urgency of Jesus' need for friendship and support at this moment.
We also fall asleep in these urgent moments. We can get so caught up in the details, that we forget to stay awake and spend time with Jesus. So – if you've planned Maundy Thursday and Good Friday services, what are ways that you can engage in, and not simply lead them? Can other people lead what you've planned? If your church will be open for prayer or self-guided stations of the cross, spend time practicing what you have prepared. If you are having a community meal, make sure to spend some time enjoying the meal and the company around you. Even at the last supper together,  Jesus truly engaged and enjoyed his time with his friends.
Find the time and space and practices that create holy moments for you to connect with Jesus. All he asks is that we stay awake and be with him. No, we will never fully understand what he was facing on the cross, but we can be with him, as Christ is always with us. This Holy Week, let's stay awake.
https://media.mywtenfold1.com/wp-content/uploads/sites/3/2018/03/09155148/looking-up-640x480-1.jpeg
480
640
Michael Gyura
https://media.mywtenfold1.com/wp-content/uploads/sites/3/2016/03/09153610/Newark_Presbytery_logo.png
Michael Gyura
2018-03-21 10:37:05
2018-03-21 10:37:05
Holy Week – Making Room for Jesus