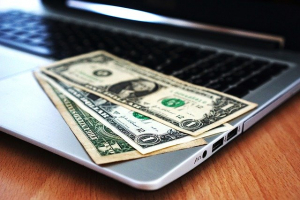 Earlier this year, when the COVID-19 crisis was in its early days, the Financial Management Committee/Capital Assets Committee (FMC/CAC) offered no-interest loans to churches of the presbytery for COVID-19 related expenses.  Now we are 5 months into the pandemic, with no immediate end in sight. The crisis continues to impact each congregation in the Presbytery of Newark.
The Vision Accountability Board (VAB) approved the FMC/CAC recommendation that the previous offer of no-interest loans from the Wyoming Church Emergency Loan Fund for COVID-19 related expenses be rescinded and a new offer of Grants for COVID-19 related expenses be set in place.  Any loan made under the earlier offer will be converted to a grant.
Grant amounts would be $5,000 for churches over 100 members and $3,000 for churches under 100 members.  Funds would come from the reserved funds from 420 Main Sale Proceeds.  A significant source of Presbytery funds is the sale of property and it is through such funds that we are able to invest in our congregations.  Now is the time to make use of these funds.
Application process for COVID-19 grants is as follows:
The church session would submit a grant request by email to the Transitional Director of Presbytery Ministries (TDPM) with the following information:
Date of the session meeting when action was taken to request the grant.
Details of the use of the grant funds. Grants will be considered for any extraordinary COVID-19 related expenses related to church buildings, communications, technology, and safety, such as any expenses associated with setting up online worship services; any equipment or other technical solutions for remote worship, remote choir and music production, meetings, study groups, staff meetings, and outreach to members. In addition, cost of cleaning products, sanitizers, personal protection equipment such as masks and gloves will be considered.
Other COVID-19 related expenses may be considered.
Request for the grant will be reviewed by the TDPM and if it meets the above criteria, it will be sent to the Capital Assets Committee for payment.
https://media.mywtenfold1.com/wp-content/uploads/sites/3/2020/08/25102445/computer-1583432_640.jpg
426
640
Jennifer
https://media.mywtenfold1.com/wp-content/uploads/sites/3/2016/03/09153610/Newark_Presbytery_logo.png
Jennifer
2020-08-25 10:24:56
2020-08-25 10:26:09
Grant Application for COVID-19 Expenses