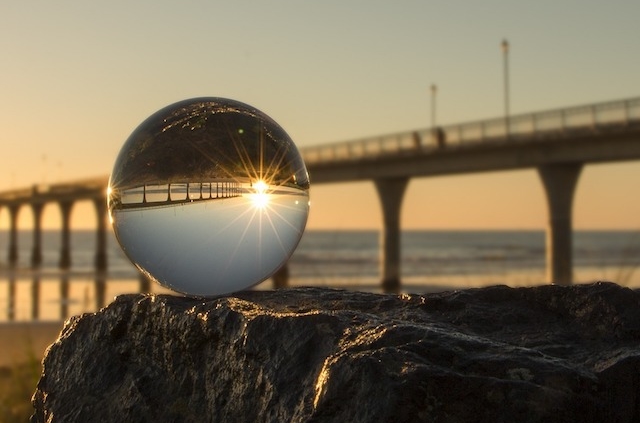 Here in the United States, the season of Advent follows closely on the heels of our celebrations of Thanksgiving, which seems quite appropriate. The national celebration of Thanksgiving is not without controversy. The stories we tell about the origins of the celebration tend to center a mythical peaceful shared meal, and flatten out the real stories of the interactions, personalities, ideals and ideas of those involved, whether European settlers or indigenous occupants of the land being settled. Likewise, the stories we tell during Advent can flatten out the realities of a difficult story, as we remember the joys and the angels, and forget that that joy was a surprising gift in the face of a difficult new reality.
Advent is about the preparation it takes to do something radically new. The preparation of individual hearts, a family, a community and a world. And even with God's own messengers delivering the message, "Do not fear," it did not mean that Mary and Joseph and Jesus were going to have an easy life. Before the birth of Jesus, they have to confront their own feelings of inadequacy, confusion and worry over reputation. After the birth of Jesus, they have to undertake a harrowing road trip to a faraway land, not certain when or if they would be able to ever see their families again. All of this for two young people who had likely never gone further than Jerusalem.
Beginning something new tends to come with more questions than answers. We have never done it before, so it can be difficult to know if we doing it the right way. If there is a right way. The church in the United States is on the edge of something new. That, we know. What it will look like, what we will look like, afterward, is something we are not sure of yet. It is tempting to tell easy stories – to reach into the past to find comfortable models of doing church that worked then, or to assume that all people who follow Christ will be able to find a common way of working together simply because we have the same ultimate goal.
The reality is that none of this is easy. Our Advent scriptures do not let us off the hook, either. But, they give us an excellent guide on how to deal with uncertainty and fear of the unknown. They tell us to prepare ourselves because we cannot know how we will react when we meet strangers who do things differently, who may not like the same foods or speak a different language. We are told first not to fear. We are told to prepare our hearts – not to harden them, but to leave them open, soft. We are told that we will take the familiar ways of life, and turn them on their head. We have to be ready for how we think the world works to be overturned. And we have to be ready to meet the fears, anxieties and differing expectations of what that means or looks like.
These are the things that do not change, however: our God loves us no matter what, and calls us to join in loving all creation and created beings in the same way; part of that love is looking out for your neighbor – if we are not making sure your neighbors are safe, have food, aren't lonely or sick, we aren't doing it right; change is coming – will we continue to extend our love, or will we try to hoard what we have and hide? Be prepared – be awake, look for God, love others. It is both the oldest command, and part of bringing in the new thing God is creating in our midst. We are going to find ourselves doing many new things, doing old things in new ways, and becoming new people. How will we respond?
https://media.mywtenfold1.com/wp-content/uploads/sites/3/2016/11/09155248/new-thing-640x480-1.jpeg
480
640
Michael Gyura
https://media.mywtenfold1.com/wp-content/uploads/sites/3/2016/03/09153610/Newark_Presbytery_logo.png
Michael Gyura
2016-11-15 19:33:07
2016-11-15 19:33:07
Focus on Leadership: Doing a New Thing