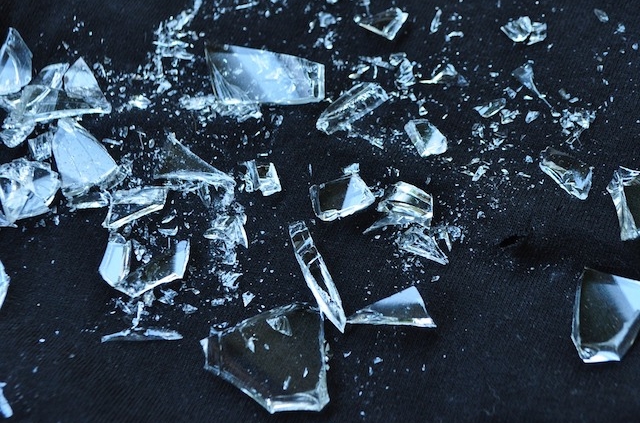 As we talk about the life of Jesus we rightly focus on the miracles he performed – healings and feeding thousands of people, walking on water and calming storms. We remember his great sermons and all the people who followed him. But we tend to forget the failures of Jesus.
We forget that his first sermon almost got him thrown off a mountain, that his mother had to prod him into performing his first miracle, that 9 out of a group of 10 lepers didn't follow his command to return after being blessed by the priests, that his disciples didn't understand his stories, that leaders continued to badmouth him, his disciples bickered, then denied and betrayed him, and finally that he died the death of a criminal.
We tell these stories, but mostly in the light of a victorious Christ on the other side of resurrection. The Gospel of Mark, the oldest of the four gospels, actually ends after the women going to care for Jesus' dead body find the tomb empty, and run off in fright after encountering an angel. You will see in your Bible that there is not one, but two (!) extensions to the end of Mark in order to give followers more closure.
The original ending of Mark does not comfort us, but leaves us with questions. It leaves us unsettled, not satisfied, and it leads us, with the disciples, back to the beginning in Galilee. Perhaps we might read Mark again, without the extra endings, and truly look again at the stories of Jesus, including the failures. For the story of Jesus is not of a person who never struggled or faced setbacks.
Note that these failures are not sinful. Jesus remains sinless despite these less successful moments. He didn't fall into sin because his response to these failures was not to worry over those who did not follow him, but to keep moving forward, keep trying again. He also knew that he was taking risks, speaking and acting against known roles and systems. Jesus knew this work was not and would never be easy. He tells the disciples that. He tells them there would be people who wouldn't listen, people who would speak against them, and people who would harm them.
In order to follow Jesus, we need to take risks. We need to reach out to people who may not want to talk to us, we need to challenge systems that make us comfortable, we need to protect the vulnerable. And sometimes, many times, we will fail. We will see new ministries go bust. We will encounter people who listen eagerly, then abandon us. We will probably be poorer than we hoped. And we will wonder if it is all worth it.
But look at the life of Jesus one more time. Despite the fear of the women who found the empty tomb at the end of Mark, we know this story. The good news has crossed continents, cultures and time. Those who saw the empty tomb did not let their fear stop them, they were faithful to God and followed the angel's message. We do not know how our words and acts today will ripple out over time. What we do know is that we are simply called to be faithful.
The truth is, we do not even know how to measure success and failure well. When we rely on our own instincts, we hurt ourselves and others. Following faithfully is the only right path. And we will certainly die if we follow that path – die to ambition and worry about success and legacy.
The Presbyterian Outlook has a wonderful piece, "How we die is who we are," that just came out. It talks about following, failure, and our response in faith. So, we may fail. We will die. But our faith will live on beyond our imaginations.
https://media.mywtenfold1.com/wp-content/uploads/sites/3/2017/08/09155213/broken-glass-640x480-1.jpeg
480
640
Michael Gyura
https://media.mywtenfold1.com/wp-content/uploads/sites/3/2016/03/09153610/Newark_Presbytery_logo.png
Michael Gyura
2017-08-07 21:21:41
2017-08-07 21:21:41
Focus on Leadership: Learning to Fail Faithfully