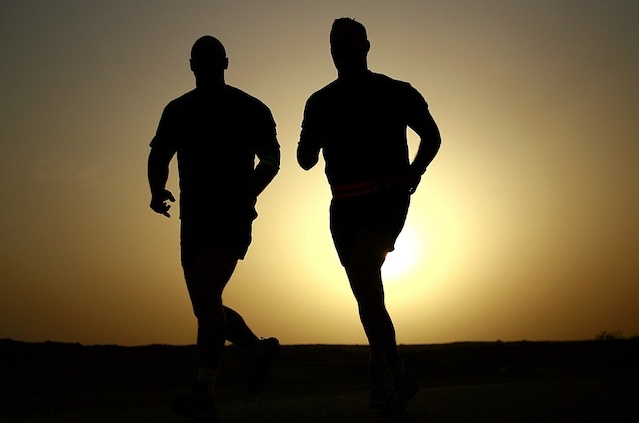 Discipleship sounds so…tedious. When we think of discipleship, we often think of discipline – either as punishment, or as a rigid set of conduct or rules.
Discipleship does require practice – just as we might associate discipline with the military, discipleship in following Christ is not an ends in itself, but a means to make us prepared for situations that will test us. Rather than facing a fight on the battlefield in a war, however, our tests come every day, and often in the places we least expect. The tests of our faith are often pop quizzes, and like any pop quiz, it pays to be prepared.
Reading, listening to, interpreting, absorbing, even memorizing Scripture is one of the first things we think of when we think of practices of discipleship. This is not simply so we can answer obscure questions, but so that we are immersed in the story of our faith.
The generations of people in Jesus' lineage or in the books of Chronicles or Kings are not simply part of a long list of funky names, but real people who lived in history, were called by God to follow, and answered that call with varying success. People who faced real challenges that we still face – friends and family who do not live up to their promises, choices about how to use one's wealth, what and who to stand up for and what and who to stand up against.
We bolster our intellectual knowledge of the story by seeing how we face these similar challenges, and through prayer and community. We are called into a Body of Christ, in which we are only one member, because we cannot do it alone. And we are called into relationship with our Creator, our adoptive Parent, our Friend, our Inspiration, because even with others, we humans cannot do it on our own.
We build these relationships through thoughtful listening, thoughtful questions, thoughtful conversations, and then following through with our actions – both with the other members of the Body and with God. Call it prayer, call it discernment, call it mindfulness, call it all three, practice makes us better at relationships.
Giving of our resources – sharing our money, our material goods, our time – on a regular basis helps us see where they fit into the overall picture. They are necessary, but also can become so much more meaningful when shared with others. If we keep them to ourselves we might not see the many ways our resources are gifts to us beyond keeping us fed and clothed.
Serving others changes our positions and attitudes toward one another. We spend so much of our time trying to "get ahead" to be "successful," that we can think we are not very valuable if we do not succeed in the ways measured by salary, rewards, raises and promotions, and think ourselves more valuable than others if we do gain prestige, wealth and awards. Choosing a real practice of service can bring us closer to people we may not encounter in our everyday lives. We build relationships with those serving alongside us, and with those being served. We tell stories, we hear stories, we care about what happens next for the people around us because your stories become integrated during that time. And giving of oneself where one does not have to be "in charge" (though you might be called to do so even in the role of a servant), or an "expert" (though you may use or gain valuable skills), or "the most successful," but simply to be faithful, is very different than the success we seek elsewhere.
Discipleship changes how we engage with the world. Discipleship prepares us to meet people where they are and to see where we are. Discipleship allows us to find God in places we were not expecting, even in the most trying of times. Discipleship shapes us and changes the shape of our hearts, thoughts and actions.
When we think of discipleship, let's think of Jesus' disciples – called, unprepared, from where they were, stumbling, making mistakes, but continuing to follow and learn. It was not just trials and tests, but they also developed deep friendships – with Jesus and with each other. They ate together, laughed together, cried together, wrestled with next steps together. And they shared what they learned. They were able to face difficult tests, even death, and yet were "successful." We know that because we know their stories. We know The Story.
How is discipleship changing the shape of your heart? How can we invite others into a discipleship that is rich and meaningful, not tedious, even when challenging? How do we expand the characters this grand Story we share?
https://media.mywtenfold1.com/wp-content/uploads/sites/3/2016/09/09155253/runners-640x480-1.jpeg
479
639
Michael Gyura
https://media.mywtenfold1.com/wp-content/uploads/sites/3/2016/03/09153610/Newark_Presbytery_logo.png
Michael Gyura
2016-09-20 17:20:13
2016-09-20 17:20:13
Focus on Leadership: Discipleship