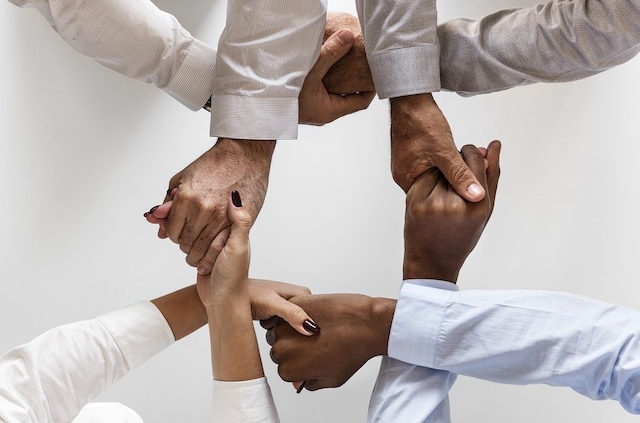 Even many long-time Presbyterians think that the "ruling" of Ruling Elder means to reign, or to be in charge of. Instead, as it was likely originally intended even of rulers of communities or kingdoms, to rule is to measure. Ruling elders are called to be good at measuring the mission and work of the church and in our lives, against Scripture, against our reformed theology and teachings, and against the movement of the Spirit discerned in our common prayer.
In order to do this work well, Presbyterians are called to work together, and to be accountable to one another. However, just as "ruling" can get twisted, so can our idea of accountability.
Christians have been instructed how to proceed in areas of conflict, in Matthew 18. Jesus instructs us to go directly to those we may have disagreements with, whether over ideas or behavior, with further steps if resolution cannot be reached. But there are many example where this has been twisted to shut down important conversation, disagreement that is not acrimonious, but rather productive and instructive.
In order to have productive conversations and accountability, leaders in the church are called to:
Pray
Learn together
Pray
Name conflicts and tensions that arise
Pray
Disagree in respect and love
Pray
Support the decisions of the body
Pray
There is a reason we open and close even our business meetings with prayer and worship in the church. We cannot do anything without God's guidance. Especially not have difficult conversations and face deep conflict together. So, pray, learn, discuss, discern, decide and pray again. Together. This is the accountability we are called to.
https://media.mywtenfold1.com/wp-content/uploads/sites/3/2017/07/09155217/hands-held-640x480-1.jpeg
479
640
Michael Gyura
https://media.mywtenfold1.com/wp-content/uploads/sites/3/2016/03/09153610/Newark_Presbytery_logo.png
Michael Gyura
2017-07-18 22:33:55
2017-07-18 22:33:55
Focus on Leadership: Accountability