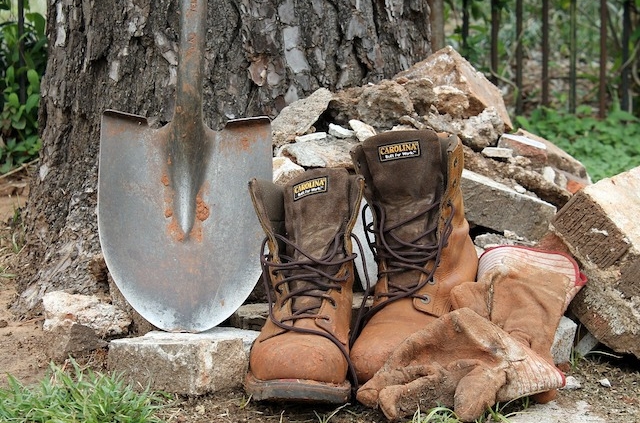 There is legitimate debate about the effectiveness of short-term mission trips – questions of healthy impact and autonomy of those being visited and served, long-term results and repercussions, and whether they are adequate opportunities for spiritual development for participants. These are all important considerations as we seek to live out God's call in our lives to mission in the world.
There is no doubt that longer-term mission work can be more meaningful and impactful, and that it takes time to do it right. Partnerships with other communities, having time to develop real relationship with others, and the ability to create those partnerships and relationships with the perspective of serving "with" not serving "to" others all take a significant investment of time, energy and commitment.
However, time and again participants in short-term mission trips describe the experience and the work as "life-changing." It can change perspectives on economic and social justice, not only in the places we serve away from home, but our own neighborhoods. Participants often find themselves seeking new ways to serve at home. Or they might look for longer-term opportunities in other places to see life and faith and the world in new ways, build real and lasting relationships beyond our known neighborhoods and cultures, and to stand alongside others as they work for justice and peace for their families and communities.
How we do mission matters. Yes, short-term mission trips can be devastating if they are approached as a vacation, or a poverty tour, or if we don't talk about how we live our lives impacts other communities. We need to see these life-changing opportunities not as nice things to do for someone else, but as part of a larger faith story.
Instead of dropping into the lives of another community, then going away again with no further contact, we should think about who we might partner with, and what they might teach us as we seek to serve alongside them. Each of us needs a helping hand at least some of the time, and when we need help, do we turn to friends or strangers? How can we create friendships with people perhaps very different than ourselves, so that when we go to help, we can actually be helpful? We can listen as friends listen, we can respect our friends' wishes for what kind of help they need. We can keep in touch whether we are face to face, or far apart.
True friendship, true partnership – these take time and work. They are not something that happens in an instant. One short-term mission trip probably won't create those types of bonds. But, every friendship starts somewhere, so we might begin with that one short-term trip, and see how we might make it grow.
https://media.mywtenfold1.com/wp-content/uploads/sites/3/2018/07/09155138/work-boots-shovel-gloves-640x480-1.jpeg
480
640
helloadmin
https://media.mywtenfold1.com/wp-content/uploads/sites/3/2016/03/09153610/Newark_Presbytery_logo.png
helloadmin
2018-07-03 18:00:52
2018-07-03 18:00:52
Doing the Work: Mission Trips