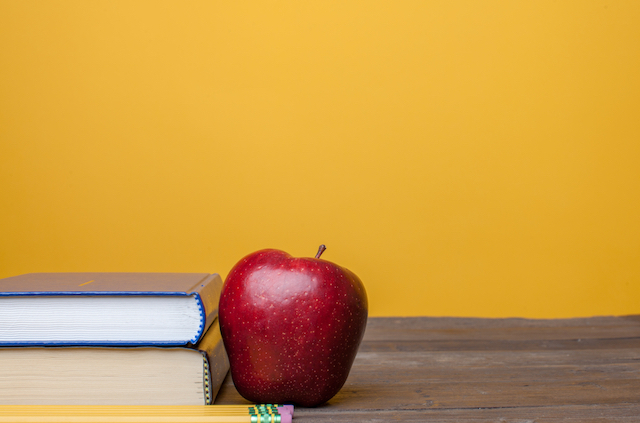 Christian formation is our business. Through preaching, teaching, hands-on mission and service, and fellowship, with a current of accountable community running throughout, we learn how to follow Jesus Christ well. And to do all this we rely not only on our pastors, but on paid and volunteer educators. These are people within our communities with the experience, skills and passion to both teach what they know, but who also act as living examples of discipleship.
Because teaching and leading a disciple's life are seen as inherent, rather than learned, skills, too often we neglect to encourage and teach them. You will hear many people say, "Oh, I'm not a teacher," when asked to teach Sunday School, or see paid Christian Education staff trying to scrape together money and time to attend a conference because they do not have a continuing education budget. We understand the need to call and educate pastors, but not other leaders in our congregations. If pastors are not born ready to be pastors, and can always keep growing, why would we not expect the same for other disciples in the church?
This is not an issue with a simple solution that involves throwing money at it. Which is good news. Not every church has a lot of money to spare. However, we can do a better job of calling and teaching teachers. Here are some steps to consider:
If your community can afford it, create a continuing education budget line for your educators, paid or volunteer. And if you have a paid professional educator on staff, even if only part time, and you cannot afford to give them a continuing education budget, can you really afford that position? It might be better to use that money to educate your volunteers.
Offer a comprehensive teacher and volunteer orientation and training at least once a year, and invite people who are not teachers to join you. Have a facilitator to talk about teaching best practices and offer time to spend going through the curriculum and lessons. If anyone has ever told you, "I would love to, but I'm not a teacher," this is the time to help acclimate them.
Create teaching teams. This is a good practice for the safety of children and volunteers. It also helps new volunteers learn from experienced ones, for different people to combine their different gifts, and support for each other's leadership.
If you have someone who is good at crafts, but hates leading discussions paired up with a gifted storyteller, or an enthusiastic game leader paired with someone who loves small groups (or all of the above together), it can make Sunday School, Wednesday night, or whenever you are doing Christian formation, breeze by and prevent burnout.
Invite new volunteers to come in just once a month, or to be substitutes, so the time commitment is less intimidating, and they can learn by doing without jumping into the deep end.
Consider using a curriculum like the United Methodist Disciple curriculum, which aims to both educate congregation members as well as prepare them to teach others.
If you invest in continuing education for your Christian formation staff and volunteers, there are many great opportunities. You can pay to bring someone in to lead workshops and training. You can send staff and/or volunteers to classes offered by the Association of Presbyterian Christian Educators (APCE), which are offered at their annual event as well as throughout the year through presbyteries and seminaries.
There are other events for educators and leaders of children's, youth and adult ministries through Presbyterian and non-Presbyterian camps and conferences and seminaries designed for ordained and non-ordained participants: Princeton's Continuing Education, Columbia Seminary's Lifelong Learning, NEXTChurch, Montreat, Ghost Ranch, Mo-Ranch, Zephyr Point, Stony Point, Camp Johnsonburg, Ministry Architects, and Presbyterian Youth Worker Association are just some of the places to look for a variety of interesting opportunities to enrich yourselves and your volunteers.
Investing in your paid and un-paid educators with the resources you have encourages growth in faith and leadership, support for pastoral leaders through increased leadership, and creates an environment where curiosity and learning are nurtured. What will it look like in your ministry?
https://media.mywtenfold1.com/wp-content/uploads/sites/3/2018/07/09155136/books-apple-pencil-featured.jpeg
479
640
helloadmin
https://media.mywtenfold1.com/wp-content/uploads/sites/3/2016/03/09153610/Newark_Presbytery_logo.png
helloadmin
2018-07-10 11:00:03
2018-07-10 11:00:03
Doing the Work: Educating the Educators