https://media.mywtenfold1.com/wp-content/uploads/sites/3/2019/04/09160033/pc-upper-montclair-confirmation-retreat-2019-group-pic.jpg
450
600
helloadmin
https://media.mywtenfold1.com/wp-content/uploads/sites/3/2016/03/09153610/Newark_Presbytery_logo.png
helloadmin
2019-04-29 16:18:46
2019-04-29 16:18:46
Focus on Ministry: The Presbyterian Church of Upper Montclair Confirmation Retreat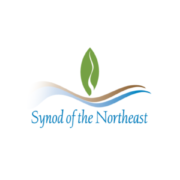 As Newark Presbytery explores its future, and rebuilds the structures and mission to support that future, our partners in this process are the Synod of the Northeast and the other presbyteries of the synod. We want to share a bit about ministry of the Synod of the Northeast through their guiding New Way Forward statement, a missional statement that was created through deep conversations, discernment and prayer as the synod sought to explore its own future.
A New Way Forward is a foundational document in the current day life of the Synod of the Northeast.

---

THE SYNOD OF THE NORTHEAST—A WORKING DEFINITION

We understand our Synod as a regional community of PCUSA presbyteries and their congregations committed to serving as supportive mutual partners. It is the responsibility of this regional community to walk alongside its presbyteries, offering the kinds of resourcing presbyteries are unable to provide alone. The Synod exists to serve its presbyteries through resourcing, guidance and the ability to gather partners on a larger scale. Drawing upon its regional size and diversity, the Synod provides valuable resources and opportunities for its presbyteries. The Synod also provides creative and less encumbered space for innovation. With governance simplified and without the intense relational and governance demands faced by most presbyteries, the Synod can be a place where creativity might be allowed to flourish.

THE MISSIONAL PURPOSE OF THE SYNOD OF THE NORTHEAST

This is the vision God has placed in our hearts, that together we will become witnesses to the ever-expanding community of Christ, following his way: "I give you a new commandment, that you love one another. Just as I have loved you, you also should love one another. By this everyone will know that you are my disciples, if you have love for one another." (John 13:34-35) We are a regional community of presbyteries and congregations learning to respond to God's call to become agents of divine justice, transforming the Presbyterian Church (U.S.A.) in the Northeast into a community of hospitality and welcome for all. We recognize that we have not always lived into the gift of our great diversity. We have not always fully welcomed all those within the communities we serve, including people of different racial or ethnic identities, economic classes, genders, abilities, sexualities, immigration statuses, or those who are marginalized in other ways. Finding deep joy in our differences, we commit to equipping the saints for a courageous and steadfast witness of love and hope; learning, growing, worshiping and working together.
For the history of the New Way Forward process, and full statement, including translations into Spanish and Korean, as well as more about the Synod of the Northeast, you can see it here.
https://media.mywtenfold1.com/wp-content/uploads/sites/3/2016/07/09155416/sone-logo-640x480-1.png
480
640
Michael Gyura
https://media.mywtenfold1.com/wp-content/uploads/sites/3/2016/03/09153610/Newark_Presbytery_logo.png
Michael Gyura
2016-07-27 17:23:35
2016-07-27 17:23:35
Focus on Ministry: Synod of the Northeast
NEXT PRESBYTERY MEETING
Saturday, September 12
Location: True Light Presbyterian Church
18 Essex Road
Paramus, NJ 07652